How should we use and protect photo frames every day?
Jun 10,2022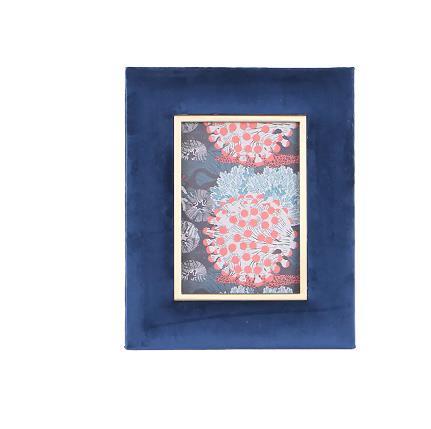 Photo frame: (Frame), similar to a square, the interior is deducted, and the commonly used photos are just placed in the blank space. It is mainly used for four-side positioning of photos and to enhance its aesthetics. It is also beneficial to protect the quality of photos, such as photo frames with glass, which can prevent photos from discoloring and yellowing. Is a decorative item hollowed out. The photo frame is squeamish and needs to be taken care of, because it is only for viewing, not a tool, so how should we use and protect the photo frame every day?
1. Since the photo frame is a structural thing, it can be moved infrequently, so it is best not to move it.
2. The use occasions are indoors, it is best not to place them in the open air.
3. Avoid places with high temperature and long-term sunlight.
4. When cleaning, it is best to use alkaline cleaning agent to clean, do not use washing powder water.
5. Be sure to regularly clean the screen part and the fastened part.
The production process of our company photo frame:
First, cutting: The purchased wood or aluminum plate is preliminarily cut and formed by a cutting machine, and then cut for further processing.
Second, stamping: One or more stamping processes are performed on aluminum products, which are processed by stamping machines in order to achieve the desired shape. For wood products, further processing and grinding are required after cutting to further improve the properties of the product.
Third, silk screen printing: mark the trademark or slogan on the most conspicuous part of the product in order to achieve better publicity and advertising effects. At the same time, customers can also be marked with personalized trademarks.
Fourth, baking paint: using this technology on some products to make them more characteristic, so that the effect of the product exceeds the characteristics of a single material itself, so as to achieve more vivid colors and more realistic effects.
Fifth, assembly: On the dynamic assembly line, thousands of products are assembled and formed every day. The skilled craftsmen of the workers ensure the quality of the products while quick assembly.
Sixth, packaging and quality inspection: the packaging of the products is strictly in accordance with the needs of customers or international practices, so that the products can smoothly pass the export procedures and inspection and quarantine requirements. After the product is formed, strict quality inspection is carried out on each batch of products, so that the products are truly high-quality from the source, and the high-quality products are guaranteed for buyers and consumers.
Photo frames have always been loved by people, and every household will prepare two photo frames and put their photos in them for better preservation and appreciation. So how should the photo frame be maintained in daily life? Let me tell you a little bit about it below. These photo frames will have glass on them, which can effectively prevent the photos from discoloring and yellowing. In our daily life, we need to pay attention to the following aspects. First of all, these photo frames are structural things, so if we can move them infrequently, try not to move them. Since some solid wood photo frames are mostly made of wood, they are mainly suitable for indoor fields and should not be placed in the open air. At the same time, we also need to avoid places with high temperature and long-term sunlight. Direct sunlight will cause deformation and bursting of these woods. At the same time, we also need to avoid putting it in a damp place, because the wood will also deform in a damp place. I think everyone knows this very well, and when we clean it, we should use as much as possible. Alkaline cleaning agent to clean, do not use detergent water to wipe.
At
Jewel box manufacturer
the same time, when wiping with a rag, try to use some wet or dry rags. Never use a relatively wet rag to wipe, so as not to allow the moisture to penetrate into the wood and cause it to deform. The above are some common maintenance skills and support for solid wood photo frames. I hope to bring you some help. At the same time, we should also pay attention to cleaning or cleaning regularly as much as possible, so that it can be more clean and tidy. It also avoids dust falling on it, which looks very old. A good maintenance method can make these related service lives longer, and it is also more conducive to the preservation of our photos.